When your schedule is falling apart, that unpredictability is incredibly frustrating for the whole team. You must learn to protect your schedule, which means guiding patients into the right spot, cutting back on disruptions to it, and just thinking better about scheduling in general. And how do you support these behaviors? With verbal skills, of course! We must train team members to say things differently when interacting with patients because those verbal skills matter, and when they can communicate and create value through their language, it will transform the experience for the patient.
1. Say This, Not That
Knowing what to say when it comes to supporting a healthy, functioning schedule can be difficult, which is why ACT created one of our most asked-for resources: the free Say This, Not That document. The result of years of working with different teams, the document consists of three sections: typical words and phrases said by practices, suggestions of things you can instead say, and space to add your own examples. In this manner, you're able to learn a better way of speaking with patients while also creating a document that's unique to your practice.
2. Realize it's Your Schedule
The key to building a stronger schedule is changing your thinking about scheduling. Instead of trying to fit into your patients' schedules, make them fit into yours, because as Ariel puts it, asking patients when they want to schedule only sets you up for a bad experience with the patient. Instead, guide them toward what works best for you by looking at the doctor's availability and then presenting them with some options.
3. Overcome the Obstacles
Getting everyone scheduled in a smooth fashion is only part of the battle, unfortunately, because the patients also need to show up for their appointments. We deal with many obstacles in scheduling, but few are as frustrating as patients that don't respect the appointments you've created. However, when you use better verbal skills, you can cut down on the frustration when dealing with the following situations:
Cancellations:
If they call to cancel, give them time to think about what they're doing. Adriana recommends telling them you're going to put their provider on the line because patients have a harder time canceling on the doctor than the admin team. It's okay to make them think, "Am I canceling for a legitimate reason?" because their actions have consequences for the practice's schedule. Make them understand that this appointment represented a chunk of time the doctor specifically set aside for them, and it's putting you at a disadvantage because you may not be able to fill it.
Late patients:
First and foremost, the patient must understand that this is not okay, so never say, "No problem" when they come in late because that's just going to encourage them to continue this behavior. If this is the first time they've been late, then you can consider being lenient and still seeing them that day, but beyond that, rescheduling is typically better for your sanity, because it doesn't throw off your schedule for the day. If they're upset, be polite, but firm, and say something like, "I'm sorry, but we had you scheduled for 4:00, and it's now 4:20. You've missed half your appointment, so next time I'm going to need you to show up at 4:00." Depending on the procedure, however, it may be possible to do some of it today, such as diagnostics and the exam, and then reschedule to do the rest of it.
No-Shows:
These can be the most difficult to deal with because you're not interacting with the patient. Ariel recommends calling them and saying that you hope there's not an emergency, and to please call you back. That way they know you care, and that the only reason it's ever okay to not show up is due to an emergency. The biggest step you can take, however, is to improve your relationship with the patient before you even see them, because, as Kirk says, "People don't cancel on their friends." When you get a new patient, it's a great idea for the doctor to give them a pre-appointment call just to let them know that you're looking forward to seeing them. It's nice to welcome them and answer any questions they might have because that forms a stronger bond than an automated call. It's also important in these calls to never mention the word "cancel" to the patients. When you never say, "If you need to cancel," then the idea won't be in their head. 
When you use the Say This, Not That document, you're making sure that the verbal skills of the team match the philosophy of the office. It will help you choose the right words, but it's also important to not sound like you're reading from a script. Think about the pain points in your own practice and come up with some things that are comfortable and natural for you to say in your own way. If you need help, reach out to us, and we'll be happy to give pointers and tips to help you improve your ability to create a schedule that keeps everyone sane! When you're not dealing with holes in your schedule, it makes everything better and brings you one step closer to a Better Practice, and a Better Life!
Ariel Juday is a Lead Practice Coach at ACT Dental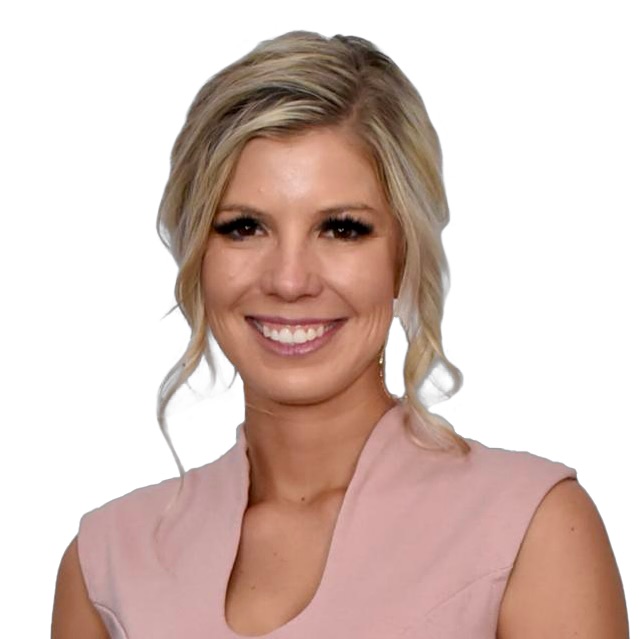 Adriana Booth is a Lead Practice Coach at ACT Dental