Unleash Your Potential with Dental Practice Coaching
Are you a dentist seeking to elevate your practice, boost profitability, and enhance your work-life balance? You've come to the right place! We help dentists create a better practice and a better life through our dental practice coaching services. At ACT Dental, we believe that every successful dental practice should operate under best practices. The question is – who's teaching yours?
The power of coaching
Why Every Great Practice Needs a Coach
ACT Dental Coaching is uniquely positioned to address the challenges faced by dentists today. Our expert coaches possess the experience, knowledge, and tools to provide tailored solutions that can transform your dental practice and enhance your personal and professional life.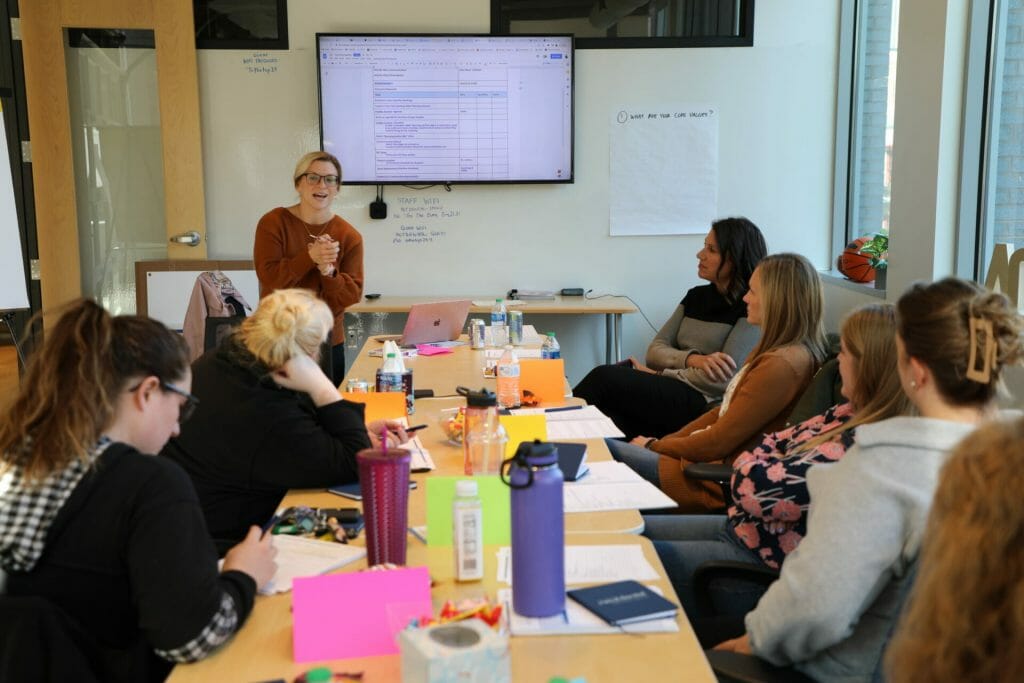 Challenge #1 for Dentists:
A study published in the Journal of the American Dental Association (JADA) in 2020 found that 54.9% of dentists experienced symptoms of burnout, with younger dentists and female dentists reporting higher burnout levels than their counterparts (Wilkins, 2020). ADA Health Policy Institute.
The Burnout Challenge
Clarify Your Vision and Set Strategic Goals
Great coaches help you define a clear vision for your practice and set strategic goals, ensuring you have a roadmap to success and the tools to navigate potential challenges. Our coaches work with you to develop strategies to manage stress, prioritize self-care, and achieve a better work-life balance. By implementing efficient systems, dental best practices, and enhancing your time management skills, you'll experience reduced burnout and a more enjoyable, fulfilling career.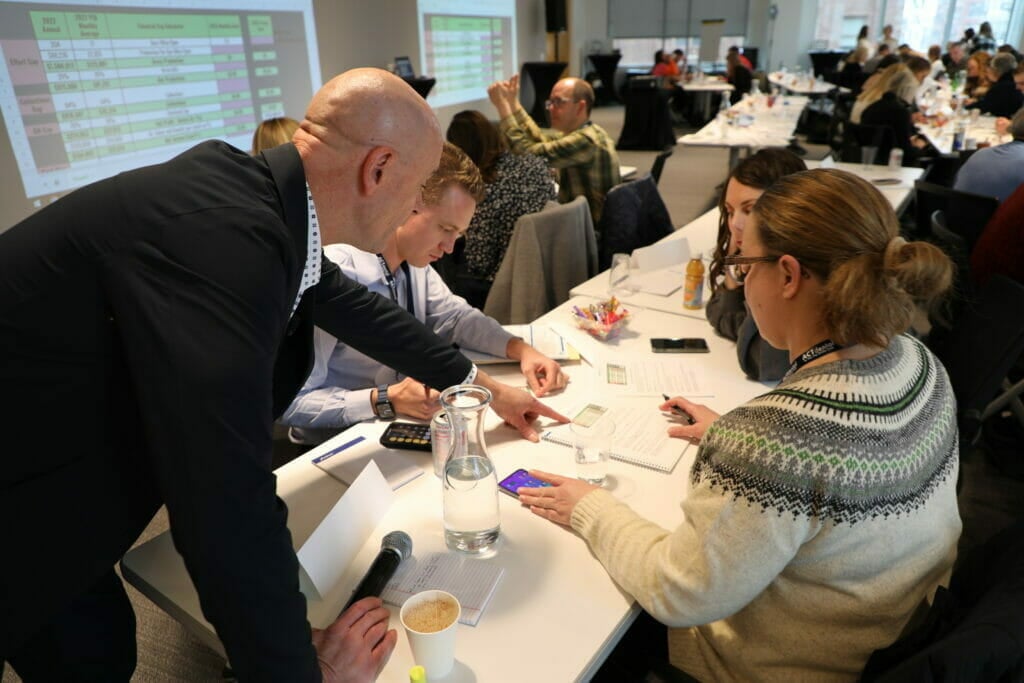 Challenge #2 for Dentists:
Reduced Reimbursementsfrom PPOs
According to a 2019 ADA Health Policy Institute survey, 82.4% of dentists in the United States participated in at least one PPO, which often results in reduced reimbursements compared to traditional fee-for-service models (ADA, 2019).
THE PPO CHALLENGE
Enhance Efficiency and Profitability
Expert coaches analyze your practice's performance, identifying areas of improvement and offering tailored solutions to increase efficiency, streamline operations, and maximize profitability. ACT Dental coaches help you navigate the complexities of insurance reimbursement and provide guidance on optimizing your practice's financial performance. Our coaches will assist you in reducing write-offs and exploring alternative ways to boost your bottom line.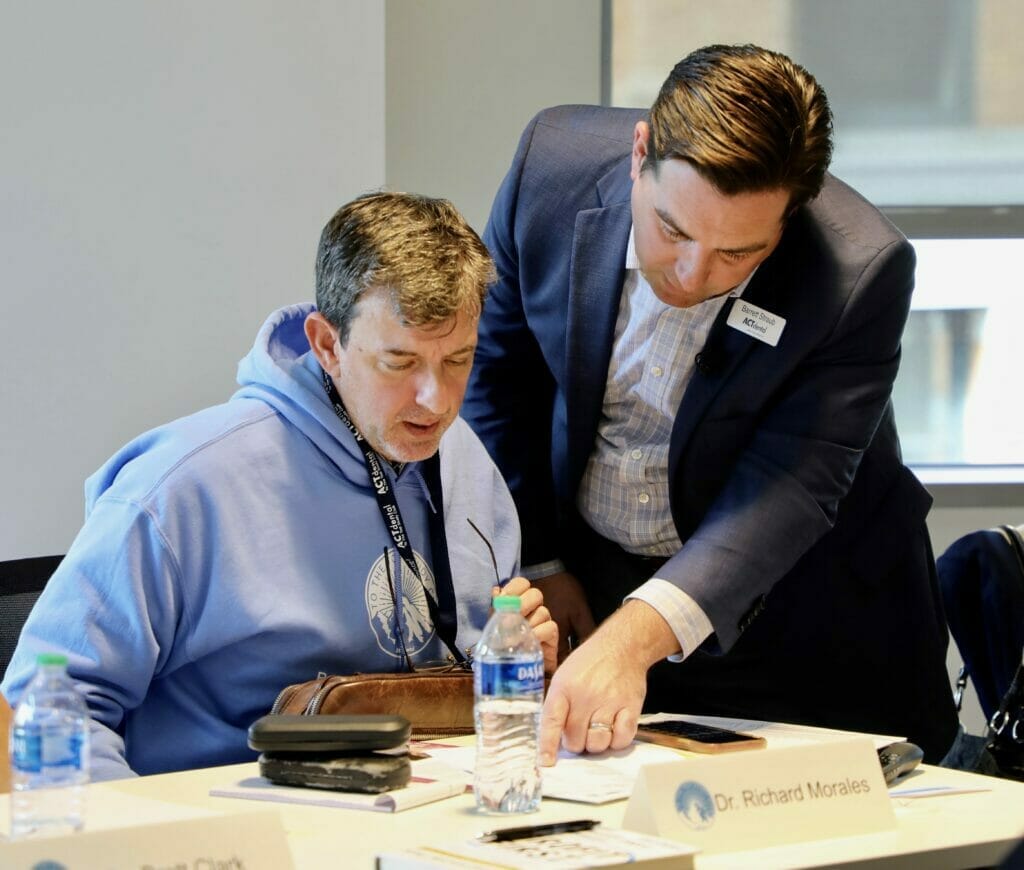 Challenge #3 for Dentists:
Challenges in Hiringand Retaining Team Members
A 2020 survey by DentalPost found that 67% of dental practice owners reported difficulty finding qualified team members, with 71% citing employee retention as a significant challenge. Additionally, 62% of respondents reported that finding qualified candidates was more difficult compared to the previous year (DentalPost, 2020).
THE HIRING CHALLENGE
Get the Right People in the Right Seats
Our expert coaches support you in building and retaining a top-performing team. We provide insights on hiring best practices, team training, and employee engagement, fostering a positive work culture that attracts and retains talented professionals.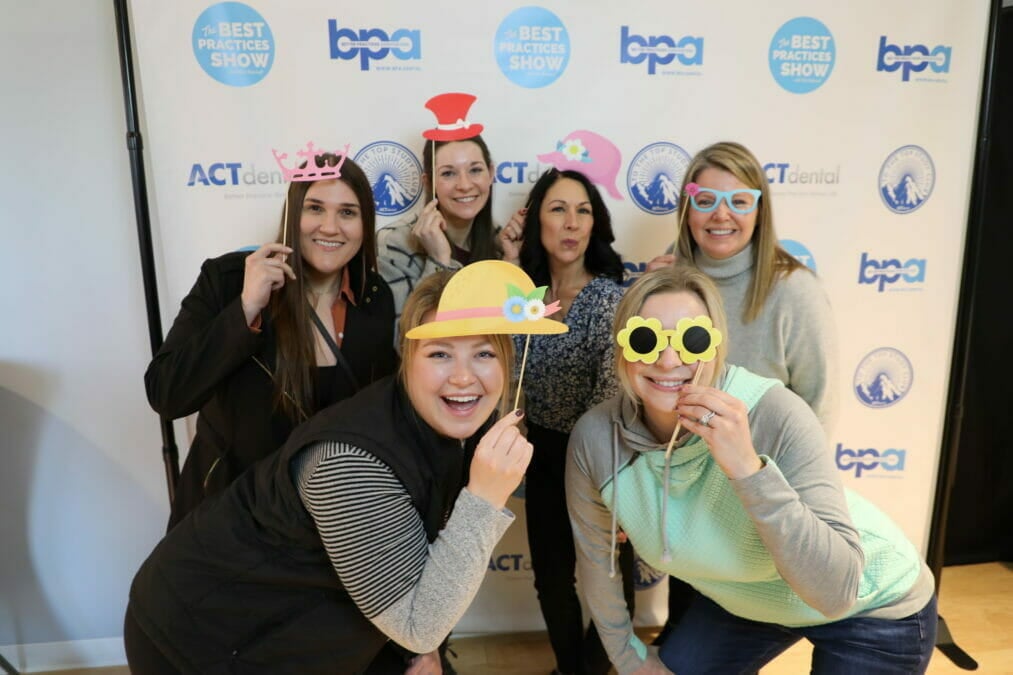 Challenge #4 for Dentists:
Concerns about DSOsand Competition
A 2019 ADA Health Policy Institute survey found that 7.4% of dentists in the U.S. were affiliated with a Dental Service Organization (DSO), with the percentage expected to increase in the coming years. This growing trend has led to increased competition and concerns among independent dental practitioners (ADA, 2019). ADA Health Policy Institute. (2019). Dental Practice Survey.
THE DSO & COMPETITION CHALLENGE
Implement Proven Systems to Thrive
ACT Dental's coaches provide tried-and-tested systems, strategies, and tools to help you optimize every aspect of your practice, from patient care to marketing, finance, and team management. Our coaches help you differentiate your practice in a competitive market by strengthening your unique selling points, enhancing patient experience, and leveraging effective growth strategies. Our guidance will enable you to stand out and thrive in the face of growing competition from DSOs and corporate dentistry.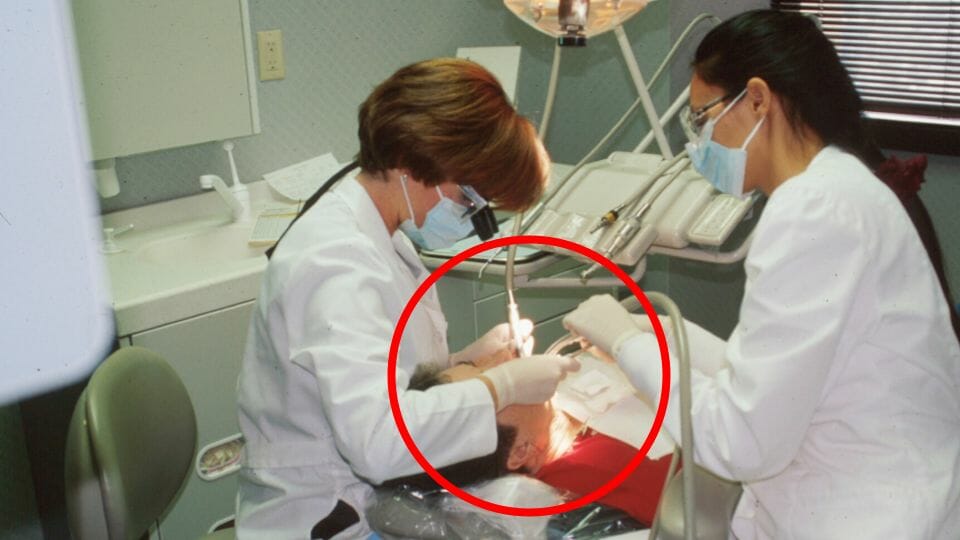 Challenge #5 for Dentists:
Long Hours andReduced Income
According to data from the U.S. Bureau of Labor Statistics, dentists work an average of 37 hours per week, with many working evenings and weekends to meet patient needs. Despite these long hours, a 2020 survey by Dental Economics found that 30% of dentists experienced a decline in income over the previous year, with 17% reporting a significant decrease (Dental Economics, 2020).
THE LONG HOURS/ LESS INCOME CHALLENGE
Work Less Days and Make More Profit
With the guidance of a knowledgeable dental practice coach, you'll save valuable time by implementing effective solutions more efficiently and reducing stress by addressing the root causes of your practice's challenges.. Our coaches provide you with time management strategies, efficient systems, and practice management solutions to help you work smarter, not harder. By streamlining your practice and optimizing your schedule, you'll enjoy more free time and improved productivity, leading to increased income and overall practice success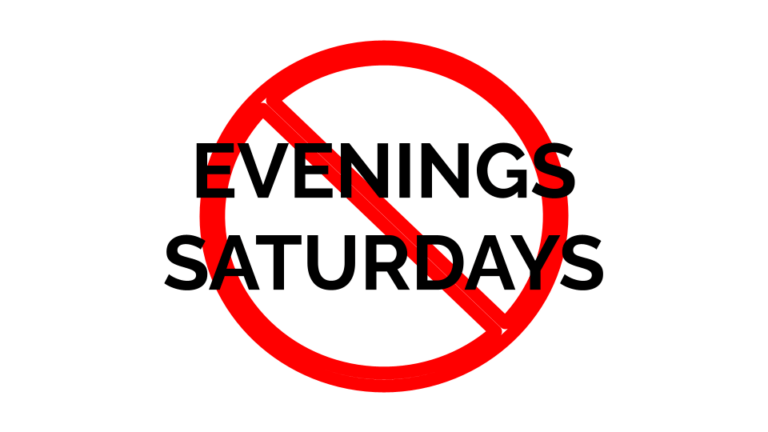 Challenge #6 for Dentists:
The ADA reported in 2019 that the average dental school graduate carried a student loan debt of $292,169, an increase of 65% since 2000 when adjusted for inflation. This growing financial burden has contributed to stress and dissatisfaction among dental professionals (ADA, 2019).
THE DEBT CHALLENGE
Drastically Improve Your Financial Margin
Our expert dental practice coaching services are dedicated to helping you build a highly profitable and sustainable practice that not only supports your financial goals but also enhances your overall quality of life. Our personalized coaching approach ensures that you receive tailored guidance and strategies designed to drive practice growth and profitability. By implementing dental best practices, we empower you to create the financial margin necessary to achieve your personal and professional aspirations. Whether it's servicing dental school debt, saving for a comfortable retirement, or simply enjoying more free time to spend with loved ones, our coaches are committed to helping you create a thriving dental practice that paves the way for an exceptional quality of life.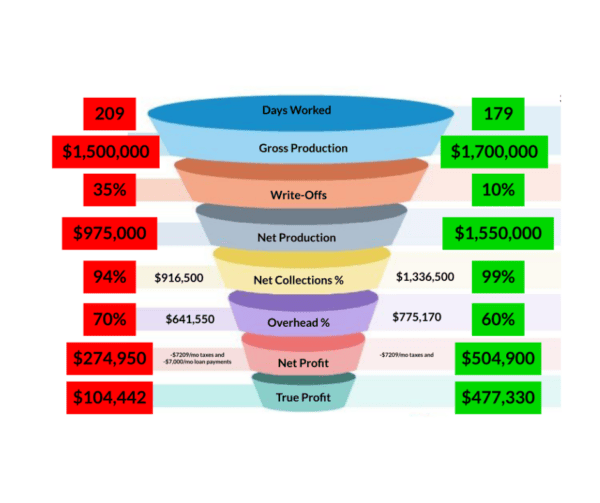 Create a Better Practice
and a Better Life Today
ACT Dental consulting and coaching solutions are your premier choice for transforming your dental practice and creating a better life for yourself and your team. Our coaches possess the experience, knowledge, and passion for guiding you through every step of the journey, ensuring you achieve lasting success in both your professional and personal life. We understand that each dental practice is unique, and our personalized coaching approach ensures that you receive tailored solutions designed to address your specific needs and goals.
Don't Take Our Word For It
See what other dentists are saying. Discover the transformative power of our dental practice coaching. Their experiences showcase the remarkable growth, satisfaction, and renewed passion achieved by partnering with us. Explore their stories and let their success inspire you to embark on your own journey with ACT Dental today.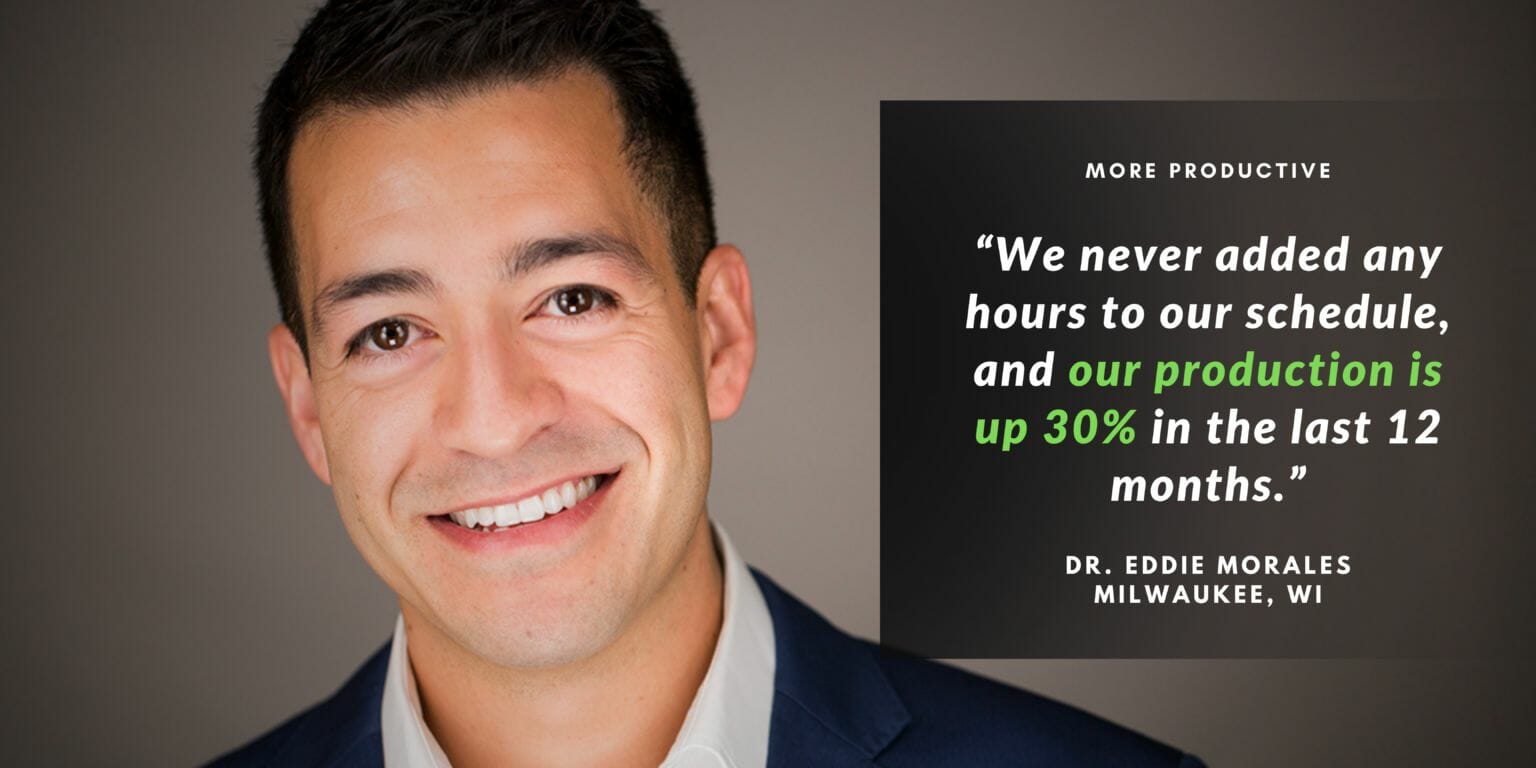 "Their coaching program changed my life. I now have a practice that supports a balanced lifestyle with my family as the focus, an amazing team that I love working with, and a productive office that supports my short and long-term goals. I am so grateful for all that Kirk and the rest of ACT Dental have done for my life, and the lives of countless others!"

"I can't say enough about the entire ACT Dental organization! My experience over the last 2 years has been phenomenal. It's not only changed and grown my practice, but it's helped to grow me as a leader and a person. Our entire team has benefited from our time with ACT. Grateful for Adriana, Kirk and the ACT Team."

"Best ever! ACT has made a huge difference in my practice and in my life. Words cannot describe my appreciation for the people in this company."

"Hands down the best dental coaching team and seminar on the planet. Hilarious, entertaining, and engaging with the practical application of action items to begin implementing on Monday morning. My team and I are fired up and looking forward to more ACT Dental coaching events."

Check Out the ACT Dental Blog
Check out our blog for insights and tips to help you elevate your practice. Stay informed on industry trends, dental best practices, and inspiring success stories. Visit our blog page now for valuable knowledge and inspiration!