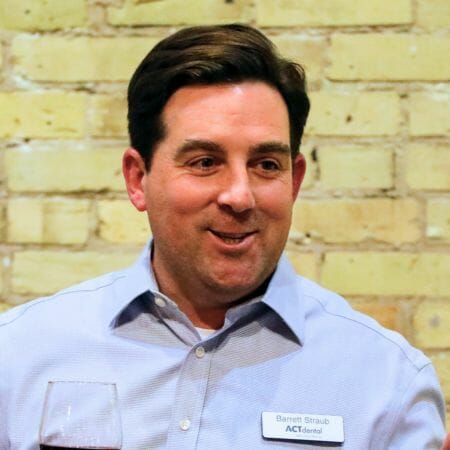 Dr. Straub practices general and sedation dentistry in Port Washington, WI. He has worked hard to develop his practice into a top performing fee for service practice that focuses on improving the lives of patients through dentistry. A graduate of Marquette Dental School, his advanced training and CE includes work at the Spear Institute, LVI, DOCS, and as a member of the Milwaukee Study Club. He is a past member of the Wisconsin Dental Association Board of Trustees and was awarded the Marquette Dental School 2017 Young Alumnus of the Year. As a former ACT coaching client that experienced first-hand the transformation that coaching can provide, he is passionate about helping other dentists create the practice they've always wanted. Dr. Straub loves to hunt, golf, and spends winter on the ice curling. He is married to Katie with two daughters, Abby, and Elizabeth.
Ready to Get Serious About Your Dental Practice?
Schedule a call with one of our team members and we will help you every step of the way to find a solution that best fits you and your team.