Elevate your dental practice with ACT Dental's Pro Coaching. Our expert dental coaches provide personalized guidance and strategies tailored to your unique needs, maximizing efficiency, productivity, and profitability while fostering a fulfilling work environment for you and your team. Unlock your practice's full potential and invest in a brighter future.
Work closely with an experienced dental business coach who understands the unique challenges and opportunities of practice management, providing personalized guidance and support tailored to your specific needs.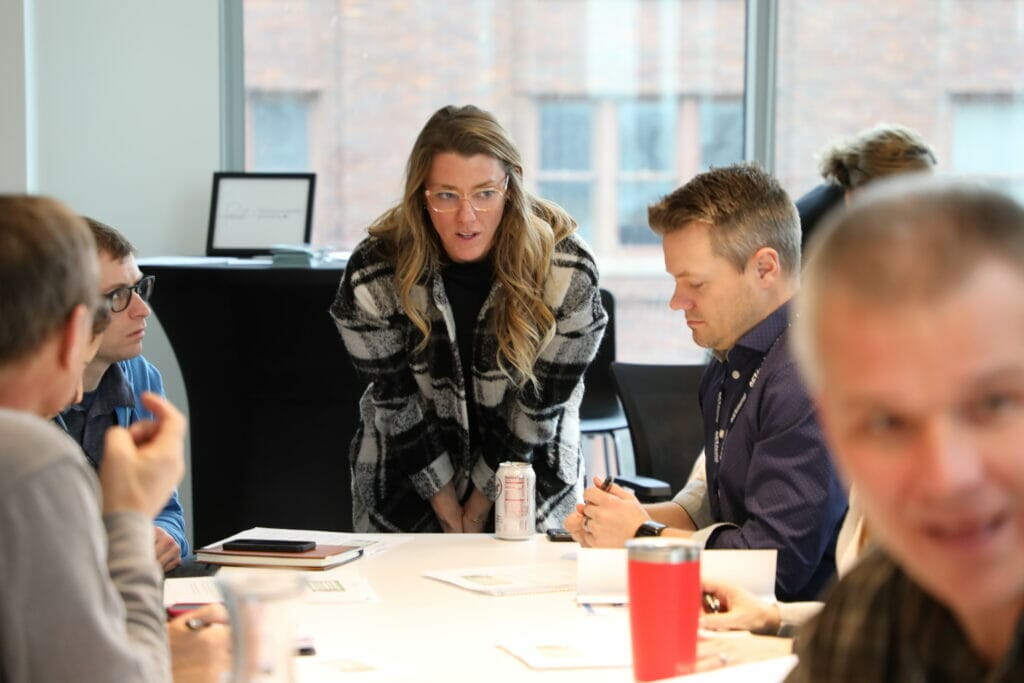 Pro Coaching Solution #1:
Personalized Guidanceand Support
Dentists often struggle to find tailored advice and direction for their unique challenges. Our Pro Coaching service pairs you with an expert coach who offers personalized guidance and support, addressing your needs and helping you achieve your goals.
Quarterly Progress Visits
Stay on track and continuously improve with one-on-one quarterly progress visits between your coach, you, and your dental team. These sessions focus on reviewing your progress, addressing challenges, and setting new goals for ongoing success.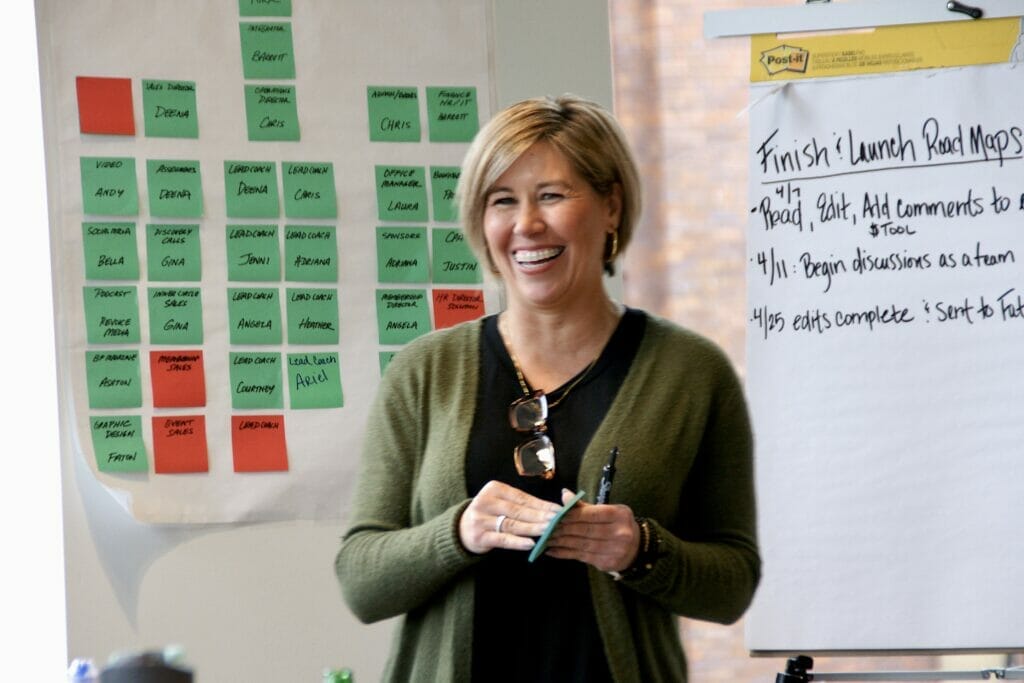 Pro Coaching Solution #2:
Accountability andGoal Setting
Staying on track and maintaining momentum can be difficult for busy dental entrepreneurs. Pro Coaching provides quarterly progress visits, ensuring you and your dental team remain accountable, review your progress, and set new goals to continuously improve your practice.
Detailed Financial Analysis
Receive in-depth financial analysis of your dental practice, identifying areas for improvement and helping you optimize your practice's efficiency and profitability.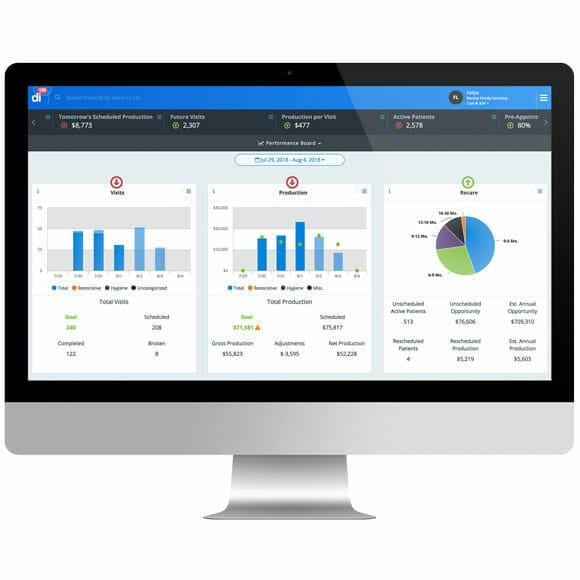 Pro Coaching Solution #3:
Optimizing Practice Efficiencyand Profitability
Identifying areas for improvement and optimizing your dental practice's efficiency and profitability can be challenging. Pro Coaching offers in-depth financial analysis and insights, helping you pinpoint opportunities to enhance your practice's performance.
Monthly Virtual Sessions with Kirk & Coaches
Benefit from monthly virtual sessions with Kirk and our team of expert coaches, designed to help you tackle the biggest challenges in your practice and keep you moving towards your goals.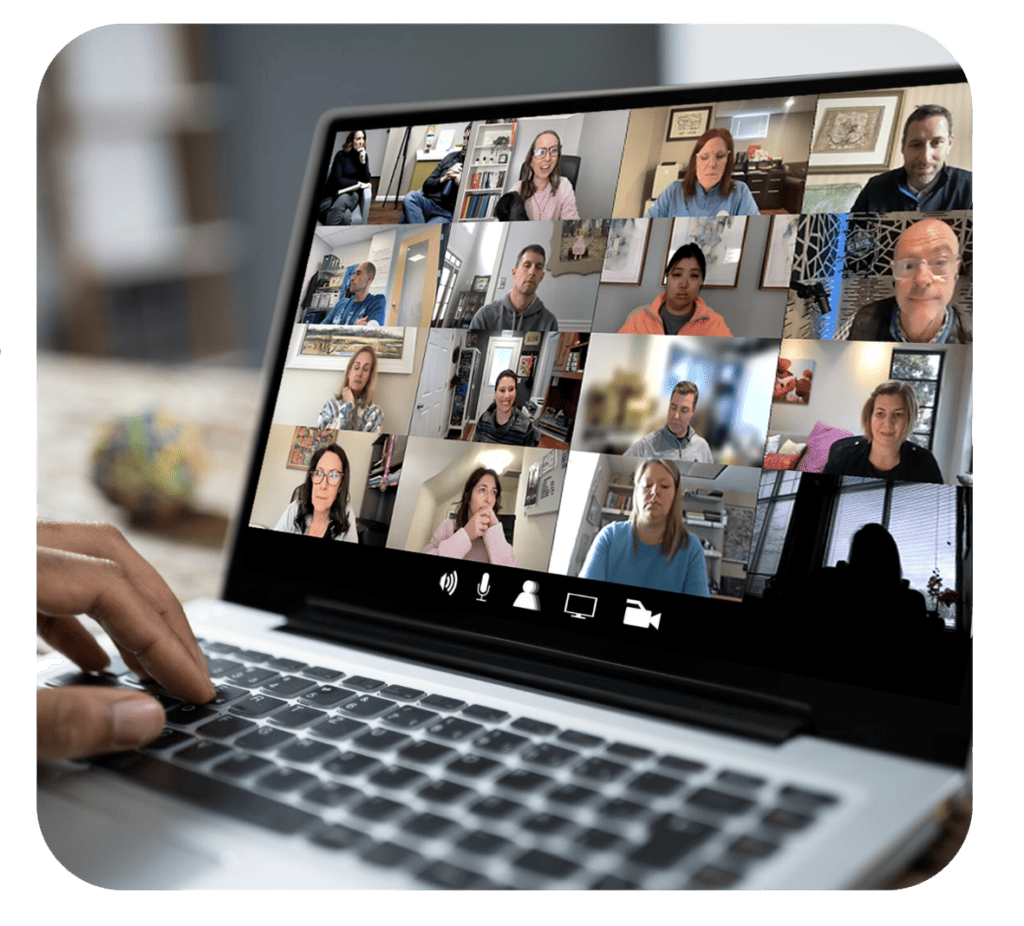 Pro Coaching Solution #4:
Overcoming Key Challenges
Tackling the most significant issues in your practice requires ongoing support and expert input. Pro Coaching's monthly virtual sessions with Kirk and our team of coaches provide valuable guidance to help you overcome your biggest challenges and move closer to your goals.
Exclusive Access to Premium Content & Tools
Unlock access to our very best content, spreadsheets, and tools that empower you to boost profits, reduce insurance write-offs, work fewer days while increasing profit, execute effective team meetings, develop strong leadership teams, and create a better schedule for you and your team.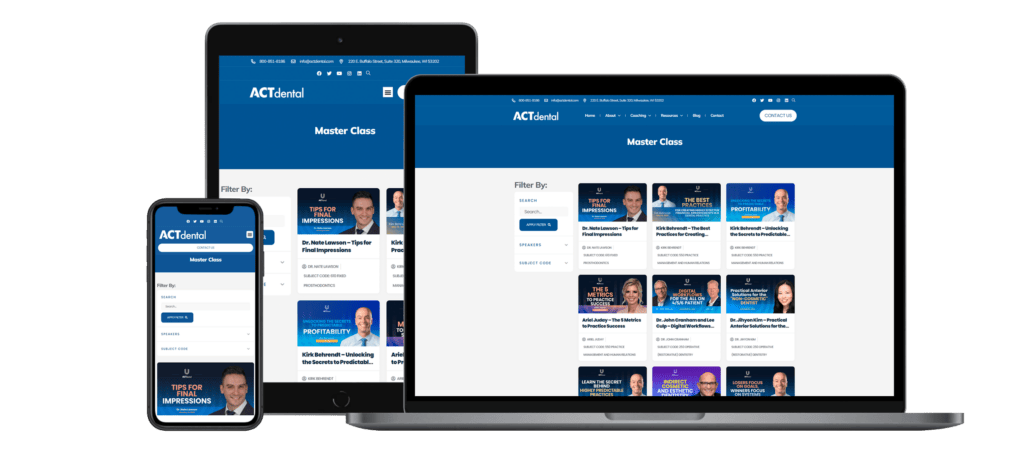 Pro Coaching Solution #5:
Access to Exclusive Toolsand Resources
Implementing effective strategies and systems to improve various aspects of your practice can be daunting without the right tools and resources. Dental practice coaching with ACT Dental grants you exclusive access to premium content, spreadsheets, and tools that empower you to boost profits, streamline operations, and enhance your practice's overall performance.
Enhanced Life Balance & Reduced Stress
Reignite your passion for dentistry and lower stress by implementing the strategies and systems developed by our team of experts, helping you create a better work-life balance and a more fulfilling professional experience.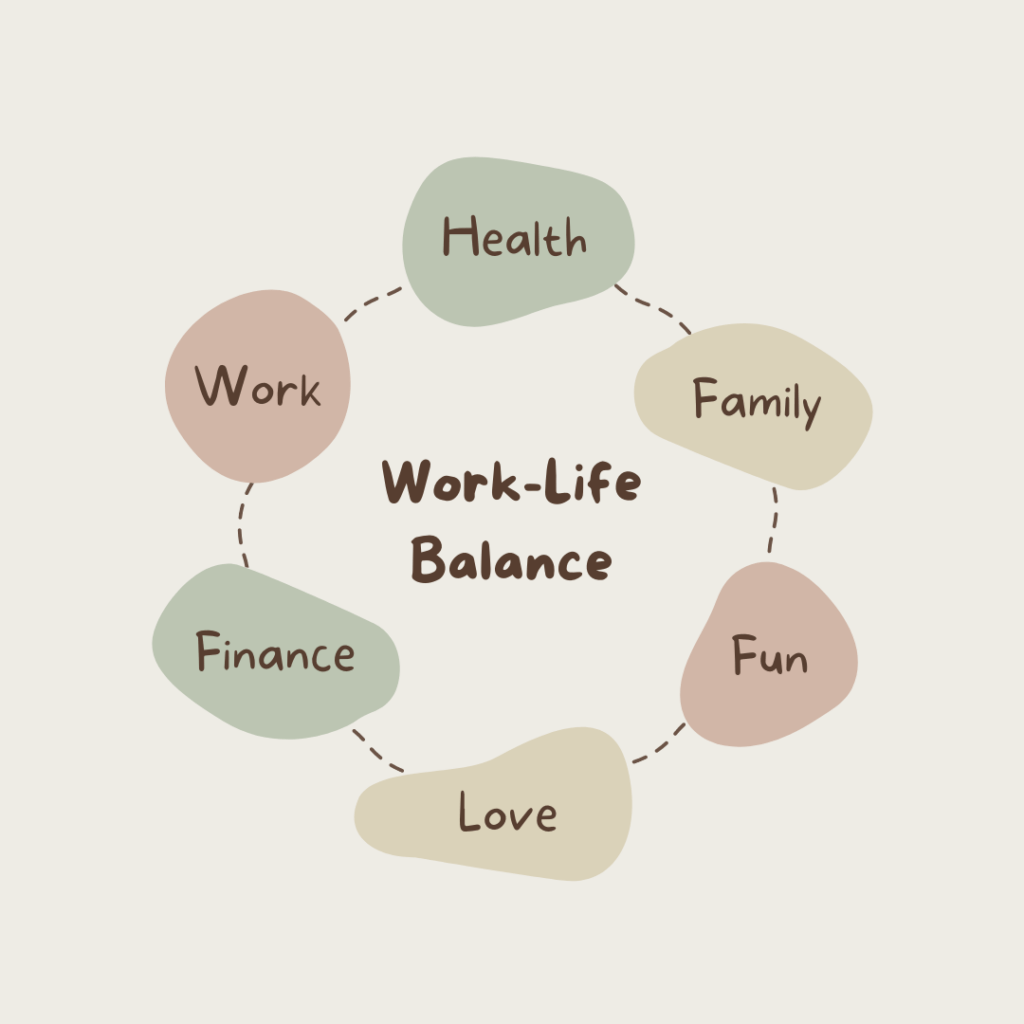 Pro Coaching Solution #6:
Achieving Work-Life Balanceand Reducing Stress
Balancing the demands of running a successful dental practice with personal well-being can be taxing. Our coaching for dentits helps you implement strategies and systems to reduce stress, improve work-life balance, and reignite your passion for dentistry, ultimately leading to a more fulfilling professional and personal life.
Reclaim Your Time and Enhance Your Freedom
In today's fast-paced world, "Time Is The New Rich," and those who can use their time to do what they truly desire are the wealthiest individuals. The Pro Coaching program is the perfect solution for dentists seeking a better practice and a better life. By partnering with an expert coach, you'll save thousands of hours, streamline your operations, and make your practice more profitable. Your dental coach's unique perspective will help you identify and break through limitations in your business that you may not yet see, ultimately granting you the freedom to enjoy more control over your time.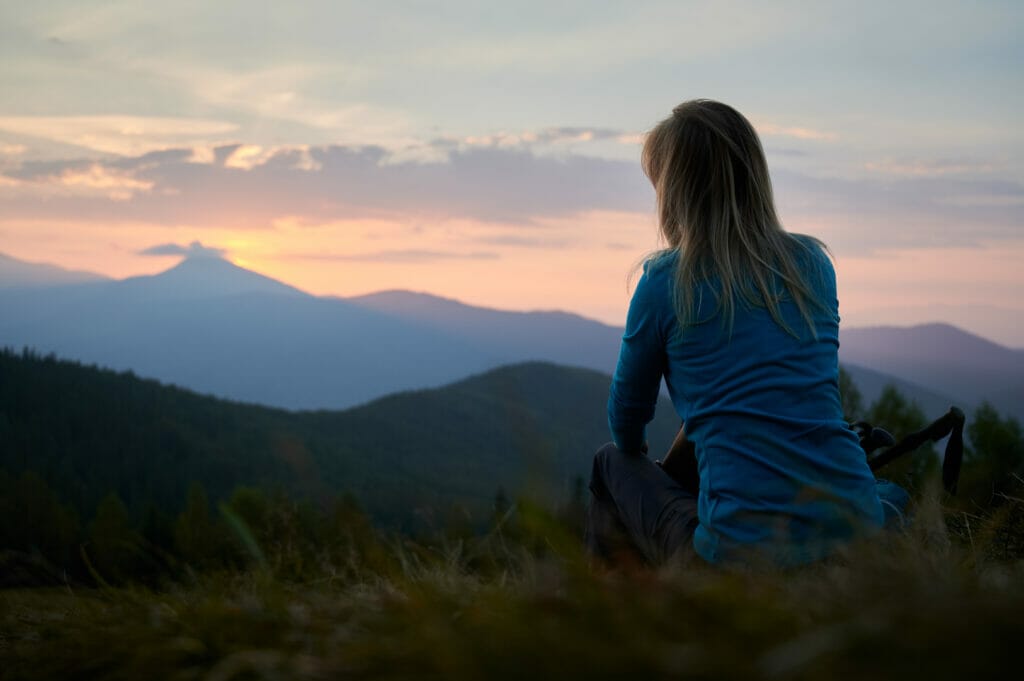 The dental practice coaching program is not for everyone; we only accept applicants who are truly dedicated to transforming their practice and achieving remarkable results. If you're ready to commit to the journey and create a better practice and a better life, apply now for our exclusive Pro Coaching program and experience the unparalleled support, guidance, and results that come with this elite service.
Don't Take Our Word For It
See what other dentists are saying. Discover the transformative power of ACT Dental's Coaching. Their experiences showcase the remarkable growth, satisfaction, and renewed passion achieved by partnering with us. Explore their stories and let their success inspire you to embark on your own journey with ACT Dental today.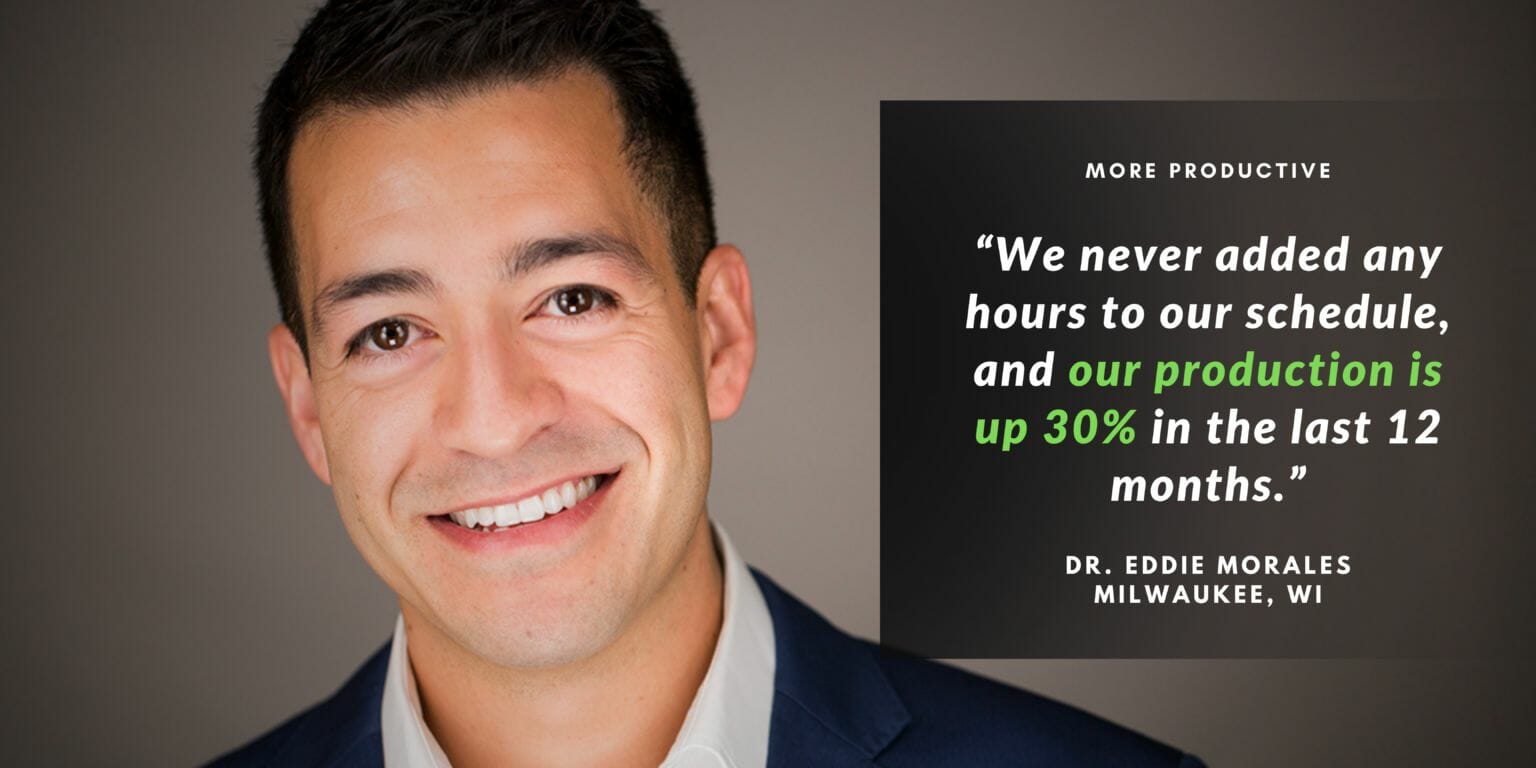 "Their coaching program changed my life. I now have a practice that supports a balanced lifestyle with my family as the focus, an amazing team that I love working with, and a productive office that supports my short and long-term goals. I am so grateful for all that Kirk and the rest of ACT Dental have done for my life, and the lives of countless others!"

"I can't say enough about the entire ACT Dental organization! My experience over the last 2 years has been phenomenal. It's not only changed and grown my practice, but it's helped to grow me as a leader and a person. Our entire team has benefited from our time with ACT. Grateful for Adriana, Kirk and the ACT Team."

"Best ever! ACT has made a huge difference in my practice and in my life. Words cannot describe my appreciation for the people in this company."

"Hands down the best dental coaching team and seminar on the planet. Hilarious, entertaining, and engaging with the practical application of action items to begin implementing on Monday morning. My team and I are fired up and looking forward to more ACT Dental coaching events."

Don't Wait Any Longer – Take Control of Your Practice and Your Life Today!
Are you ready to revolutionize your dental practice, achieve greater profitability, and reclaim control over your time? If you're a passionate dentist seeking a better practice and a better life, it's time to seize the opportunity and see if you're a good fit for our exclusive Pro Coaching program.
Get the Best Practices Magazine - For Free!
Use the Best Practices from the Top Dentists to Grow Your Practice. It's Free!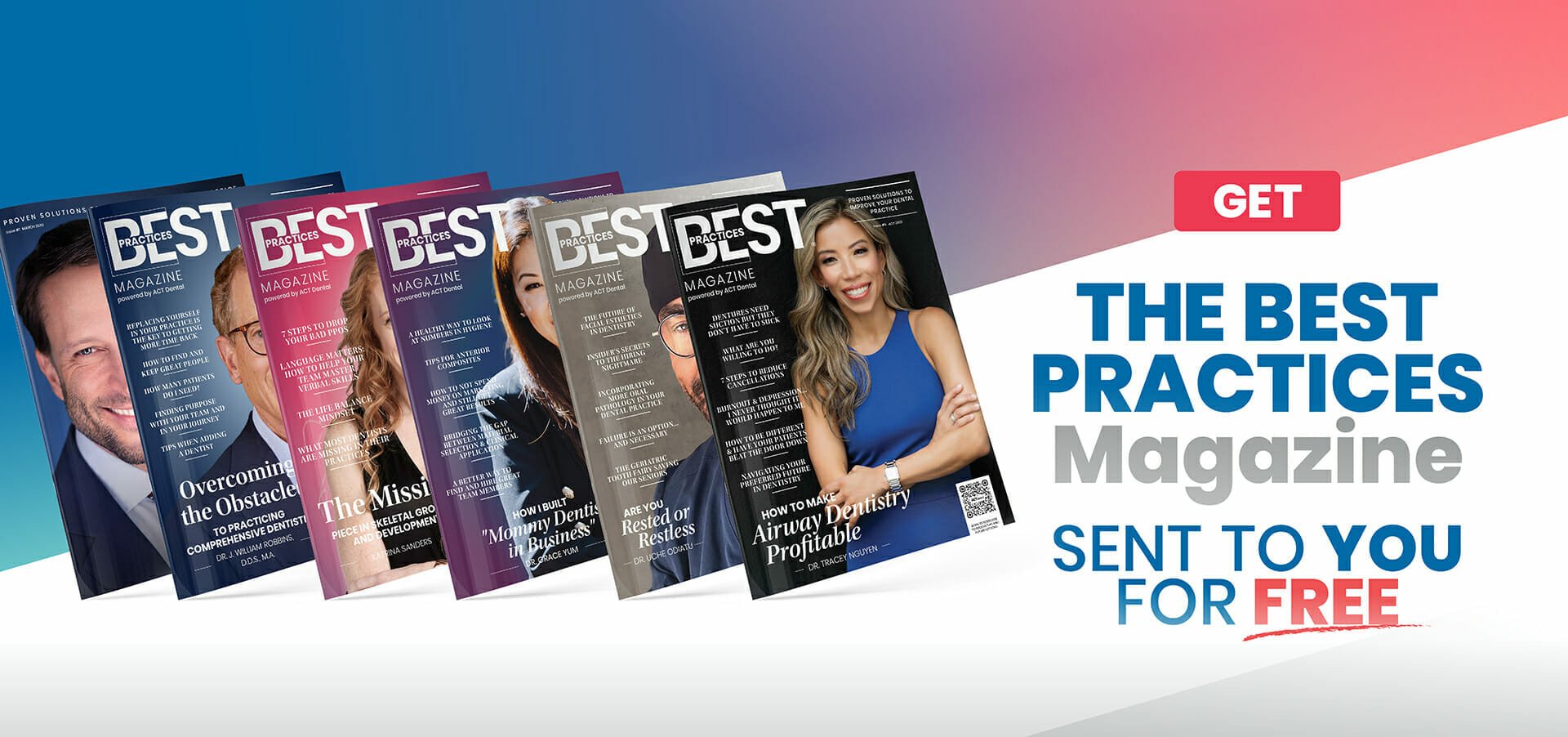 When you think Best Practices, think the Best Practices Magazine. It is Free!
We are committed to bringing you the best insights from top dentists and leaders in the industry who share their secrets to success so you can maximize your own potential. With more than 25 years of dental experience, we know exactly what it takes for a dental practice to be successful. In this magazine, we show you how to reduce stress, improve team culture, and get paid your full fee as a dentist. Learn from the top influencers in dentistry and follow their advice. See how you can prevent burnout from taking over your life and free yourself from burdensome PPOs. Learn from the experts by getting your free print copy today!